L S Lowry (1887-1976) visited the town of Berwick many times from the mid-1930s until the summer before he died.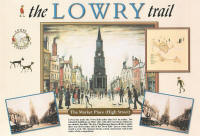 The Berwick Lowry Trail identifies the sites of many of his finest paintings and drawings of the town and allows you to follow in his footsteps.
Altogether Lowry produced a fascinating group of more than thirty drawings and paintings of the Berwick area. These successfully convey variations in the mood of Britain's most popular artist range from familiar, busy, enclosed street and yard scenes (8 and 12) to composite panoramic 'dreamscapes' (13); from stern symmetrical architectural compositions (9) to joyous beach scenes (5 and 16); from slight, smudged, pencil sketches of milling crowds (7) to boldly outlined, careful drawings of derelict industrial buildings (1).
Berwick-upon-Tweed, in short, inspired some of L S Lowry's most interesting works.
Lowry Trail Interactive Map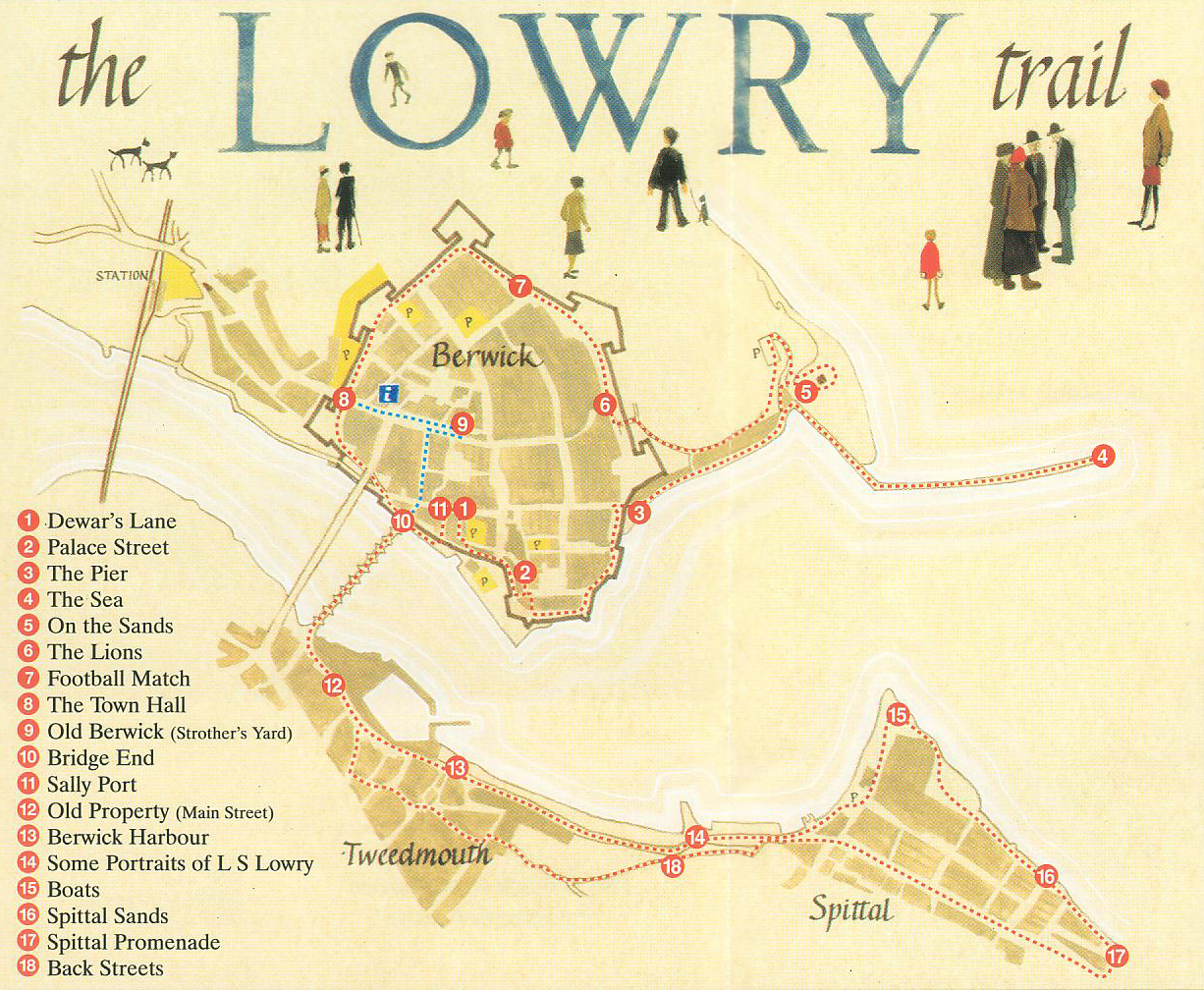 Click on an image for panel details