The Berwick upon Tweed Preservation Trust was founded in 1971. It owes its origins to a group of local people who were becoming increasingly concerned about the threats they saw to the town's unique heritage. At that time Berwick contained the highest concentration in the country of listed buildings; in 1971 one hundred and thirty of these were either derelict or at serious risk of dereliction or destruction.
By acquiring properties, organising their repair and refurbishment, and subsequently, in most cases, selling them on, the Trust has been able to promote the preservation of many of Berwick's most outstanding and historic buildings. It started its first property at Nos 12 & 13 Quay Walls in 1972 and with assistance from the Borough Council and the Historic Buildings Council restored these important buildings, which date from 1825 and occupy a prominent position on the Quay Walls, to their former glory. Since then many other projects have been carried out by the Trust throughout the area covered by the Borough of Berwick-upon-Tweed (as it existed immediately prior to its abolition in 2009).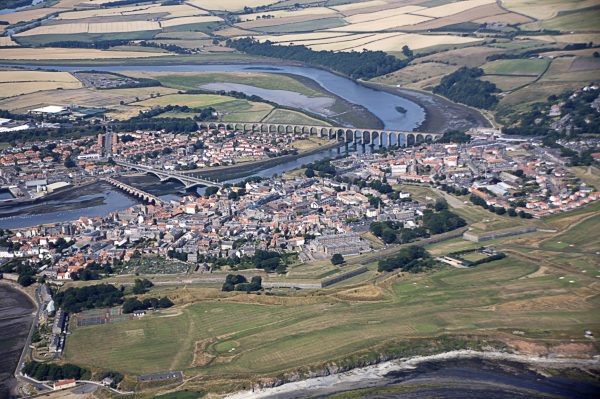 The Trust (Registered Charity No. 516506) is a company limited by guarantee. It is run by a Board of Trustees who all give their time freely and are unpaid. The Trust works in close co-operation with other organisations all of whom share an interest in safeguarding Berwick's heritage..